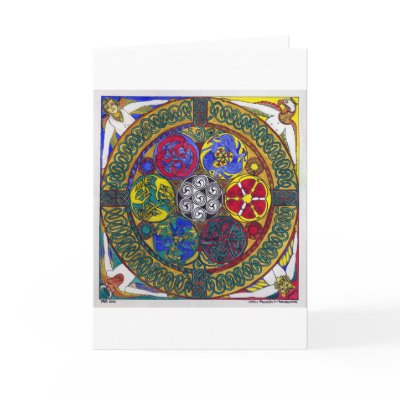 Back in late spring I wrote about playing in the darkness of God, and the importance of play for adults as well as children.
Now here it is, Samhain, Halloween, All Hallow's Eve, or the Eve before All Soul's Day. And there is no greater day for playing - playing with the memories of one's ancestors, playing with the veil between worlds, playing with divination, prayers, and plans for the New Year.
Traveling tonight, between and among the worlds, I have watched children trick or treat, that ubiquitous Halloween activity; watched young adults work on plans for their lifetime vocation; watched friends struggle to pray and fashion a life and home for self and family. The energy of the dying year - the Celtic year ended on Halloween, is palpable on this ending October Sunday. That we are made of our ancestors and what they built for this whole world, that we are connected to children everywhere, that we can build and fashion futures no matter our age - all are possibilities on this dying night of summer.
I realize that Samhain is a sacred night for many; yet sacred need not prevent play. Whether the wonder of Charlie Brown's Halloween special, or the wonder of wandering streets at night, or the joy of celebrating a holy holiday alone or with friends, I hope everyone gets a chance for some holy playtime tonight. The past and future are here in our hands.
It is Halloween, the veil between that which is and that which might be is thin. Joyously build the future.